Hi all, here is my well loved Golf V5 20v that i have been modifying since October last year. I kept it completely original for the first few months as i was just going to sell it on after sorting a few small faults out but after driving it about as a daily, i just had keep it and use it as a project car!
I didn't go for a remap first as the aspirated motors don't really get a decent power gain like turbo motors or turbo diesels. I went straight in for the RUF supercharger conversion!
As I specialise in performance tuning German cars on a daily basis, this was a personal project for myself to see what i could do to this little 2.3 20v. just done in evenings and weekends between customers projects, it has taken me about 4months to re-engineer. I know the owner of RUF Kompressoren in Germany as we are the UK RUF supercharger tuning agents and wanted to do something for my V5.
Car spec:
2001 Golf V5 20v 170hp
Indigo blue
5 door
Sat nav
Cruise
17inch Santa Monicas
Manual
Mods to date:
R32 black leather seats
R32 steering wheel
4motion bumpers F&R
Full Milltek with 200cell sports cat and 80mm trims
Bilstein B14 coilovers
Leon Cupra R rear beam bushes
Leon Cupra R front top mounts
Leon Cupra R front w/bone bushes
6 speed 4motion fwd gearbox
Powerflex dogbone mount
R32 clutch
RUF supercharger 0.55bar boost
Custom motor mount
BMC intake
Silicone intake hoses
Bosch 710n diverter valve
R32 fuel injectors with head tubes fitted
Custom tensioner
Custom engine mounting
Custom tank relocation mounts
Custom ECU mapping
In dash boost/temp gauge within cluster
2004 aero wiper arms & blades
Forge shortshift arm
Goodridge brake lines
DS2500 front pads
312mm brembo discs
H&R anti roll bars
R36 coilpack covers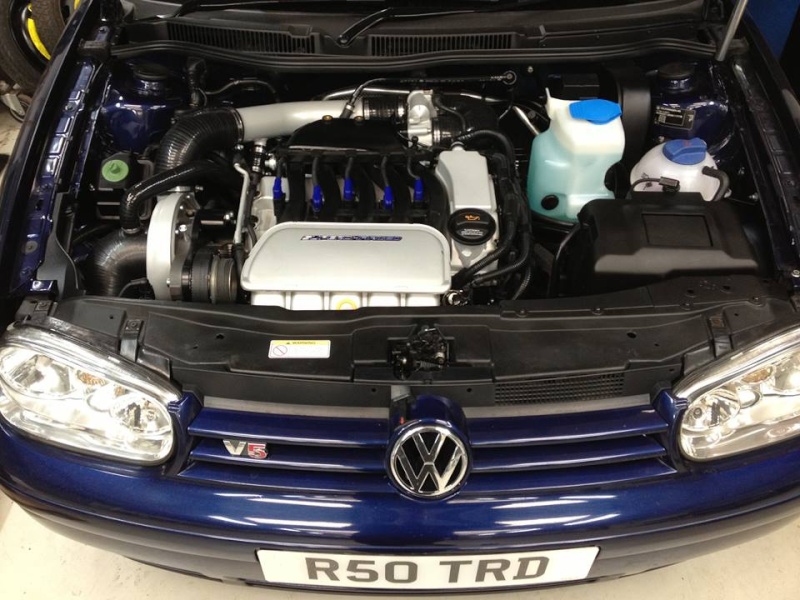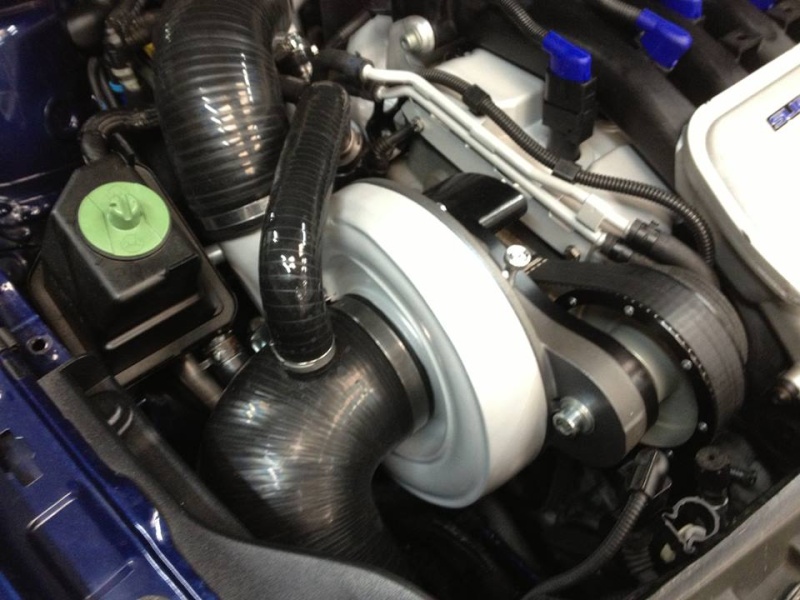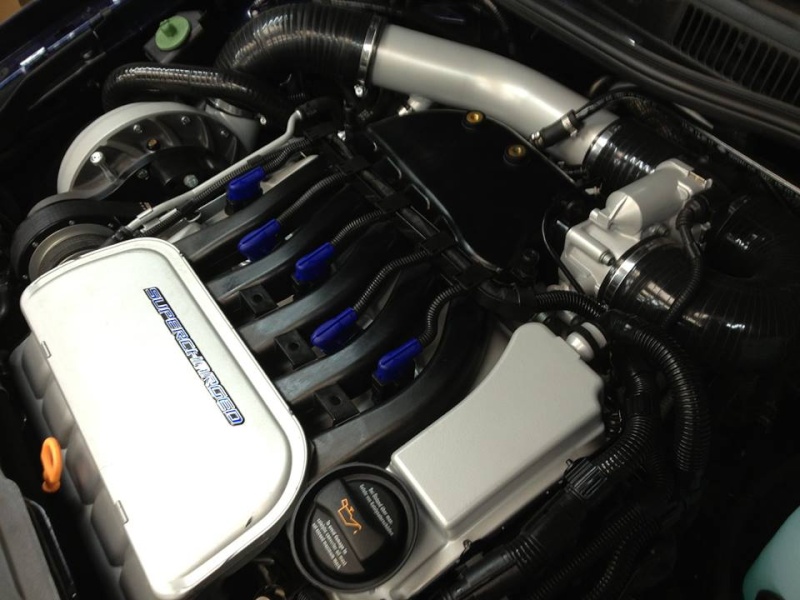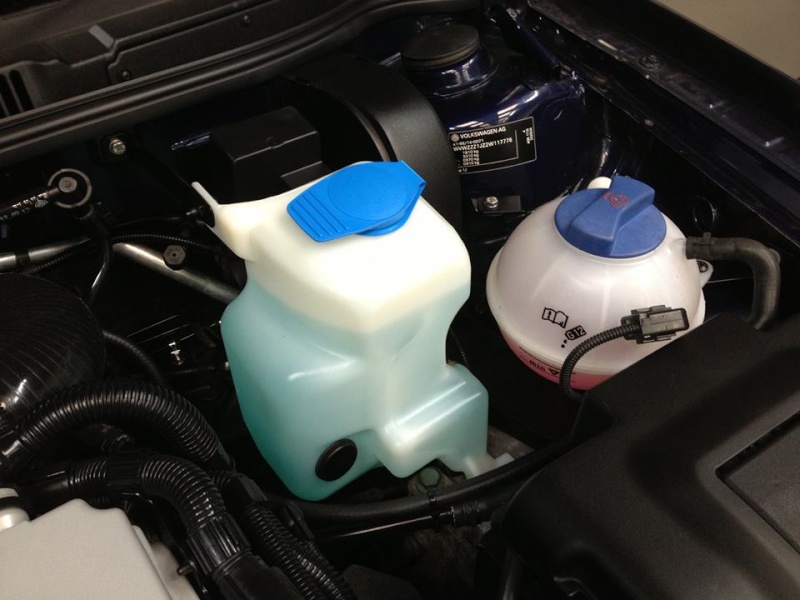 100% Quality




Posts

: 39


Join date

: 2014-02-23


Age

: 47


Location

: North Wales



Fantastic work, engine bay looks mint. Looking to do a similar conversion myself after Christmas with my 10v AGZ. Any videos of it running or planning to do any meets? Would be good to see it.



Posts

: 170


Join date

: 2014-02-06


Age

: 44


Location

: Hertfordshire



wow, so clean!

my one's a mess most of the time.

im running the same charger, I think I started off with the same pulley set up as you, at 0.55 bar (8pi). im going up to 10psi just now with the 21 tooth small pulley.

have you got any more plans for it?


Thanks, took some time to get it all in there neatly, as you know. Im just running it with 0.55bar at the moment and will to go 0.8bar with an in-line barrel charge cooler next year

cool, that's the same as im currently running but my cooler is an ebay one, so not as tidy as it does a 180 degree turn to go back towards the throttle body.

what prep did you do for painting the rocker cover? and did you use high-temp paint on it? got mine sitting here and I might paint it before it goes back on the car.
i had it shot blasted then powder coated along with the charger housing and intake hoses, very hard wearing and not that expensive..
cool thanks, ill look into it.
---
Permissions in this forum:
You
cannot
reply to topics in this forum